Announcements
Youds Media Ltd has been in operation for over 10 years and has some interesting conceptual projects that are key to making a milestone in the companies history. Please take a look below at announcements we feel are important to our business timeline.
Get Hosted Online Mirror Service
Written by Youds Media Ltd · Friday 17th of December 2021
The public Get Hosted Online Mirror Service supports many open-source projects such as the GNU Project, KDE, Gnome, Ubuntu, CentOS, AlmaLinux, MacPorts, Curl, GIMP, and many more. Youds Media Limited is providing access to its own server in Rothwell, UK and the mirror serves roughly 100TB of data - a month. The mirror was actually started in 2019 however it has now progressed into a fully-fledged reliable source for obtaining software.

Ban The Bots
Written by Youds Media Ltd · Tuesday 27th of July 2021
Firstly, imagine we are one of these bots. They visit a page and click links adhoc then move onto to the next site. Now, imagine a blackhole. This would be a random URL visible only in the website code. On the website, it is not seen anywhere. So who would visit it? Bots not listening to robots.txt of course! Upon visiting the blackhole URL, they are banned from there on in.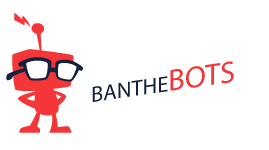 Web Site Redevelopment!
Written by Youds Media Ltd · Tuesday 24th of July
For years Youds Media Ltd ran its brand under a different guise, mainly showcasing SEO and web authoring services to interested parties in the local area. Now, we offer to you these service provisions but also are highly focused on a number of other projects which you may like to take a look at as well.
Mainly, Youds Media Ltd has worked for companies under contract i.e. having most of its income come from maintenance contracts and/or redevelopment schemes. If this is your cup of tea; yes we can help, however more and more resources are now being put into maintaining only web presences under differing brand names with a view to further the employee count and put in place revenue sources that deliver financially as well as high performers in search engine results.
Most notably here is Get Hosted Online our next big thing, which we are working towards having being live by January 2019. In order to facilitate this we which to have a reasonable liquid asset in place in order to ensure the viable longevity of the company by which we intend to raise sales for Plugins and Themes and/or other service provision sales; in the meantime.
Most notably here we reference our WHMCS plugins, Web App Library and redevelopment of Space Sci Fi games.
Once released the technology behind gethosted.online is not only supreme but it is one in a million for service provision and we are proud to offer this service out to the UK.